Tankless Water Heaters
Enjoy an Unlimited Supply of Hot Water! Save Money and Save Water!
---
Electric - Whole House Stiebel Eltron Tempra™
Saves Energy and Reduces Your Electric Bill by 15-20%

**Keep in mind that the warmer your climate the faster your water is heated to go through the unit. The colder your climate the more units you may need to heat the water.
Featuring Advanced Microprocessor Control
The electronic control system in the DHC-E does not allow the water temperature to go above 125°F (52°C), which eliminates the possibility that scalding may occur. On the other hand, 125°F (52°C) water is sufficiently hot for most uses.
Controls the temperature of the outgoing water plus or minus approximately 1/2 of 1 degree vs. the conventional tank hot water heaters that are plus or minus 6-10 degrees.
Controls the amount of the power used to achieve the temperature dependant on demand.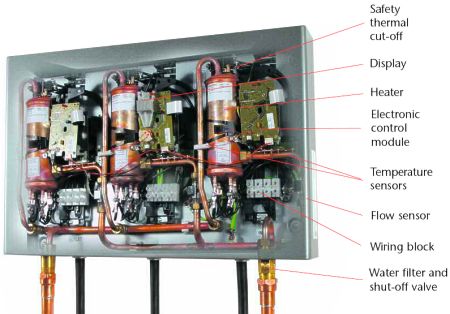 Tempra 36 shown...
The Tempra™ has several temperature and flow sensors which feed their readings into the unit's proprietary microprocessor control.
Heating elements are engaged in stages, achieving the temperature you desire.


Set the knob on the front cover and enjoy water temperatures between 86°F (30°C) and 125°F (52°C).

The Tempra™ continually monitors the water temperature it produces.

The Tempra™ Whole House system completely replaces a conventional tank heater with no disruption to your comfort and hot water needs.

There is no need for preventative construction, as required when using a tank type water heater.

Tankless water heater system is not subject to seismic code.

Exclusive Tempra™ line of residential tankless electric water heaters.

Backed by a Three Year Limited Warranty

Takes up considerably less space than the conventional tank hot water heaters.

Keeps heating water instantly as you require.

Setup requirements and Specifications:
Model

88

Min. required circuit breaker size

6

6

Maximum temperature increase

92

above

ambient water temp.

Min. water flow to activate unit
Electric tank type water heaters are subject to stand-by losses which amount to "off-peak" rates to encourage their customers to use more electricity at night and less during the day.
Each households hot water needs vary. As you can see from the chart below, the Tempra 12, 15, 20 and 24 are for the smaller 1-3 bath homes and the Tempra 29 and 36 is for the larger 3-4 bath homes. If you have more bathrooms you may require more units in your home.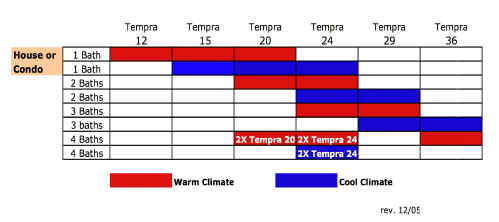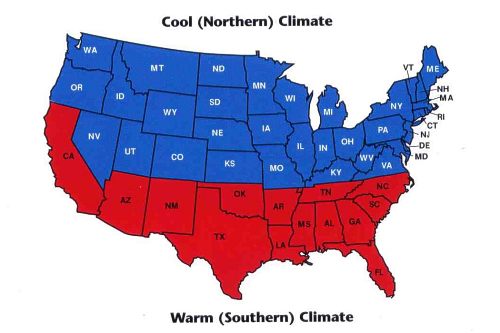 You can depend on the Tempra™ for many years to come.
Click here for Flex Connectors
ATTENTION:
The voltage, amperage, and circuit breaker specifications must be met for this heater to function. Please make sure all requirements are met before purchasing this heater. If you have any questions about these requirements, please call 406-889-5288.