082410
Tankless Water Heaters
Enjoy an Unlimited Supply of Hot Water! Save Money and Save Water!
---

All DCH Electric
Tankless Water Heater Specifications
Produce Hot Water At The Point Of Use!
Designed for all point-of-use water heating applications.
Exclusive scald-guard thermostat.
Instant hot water anytime.
Compact size fits anywhere.
Save on Electricity!
Equipped with safety high-limit with manual reset.
No wasted hot water sitting
in a holding tank.
Save on installation costs.
No pressure relief valve*, drains, or circulating pumps needed.
3 year Warranty.
No long hot water pipe runs
Cuts water heating costs by up to 50 percent in comparison with tank-type electric water heaters.

* Except in Massachusetts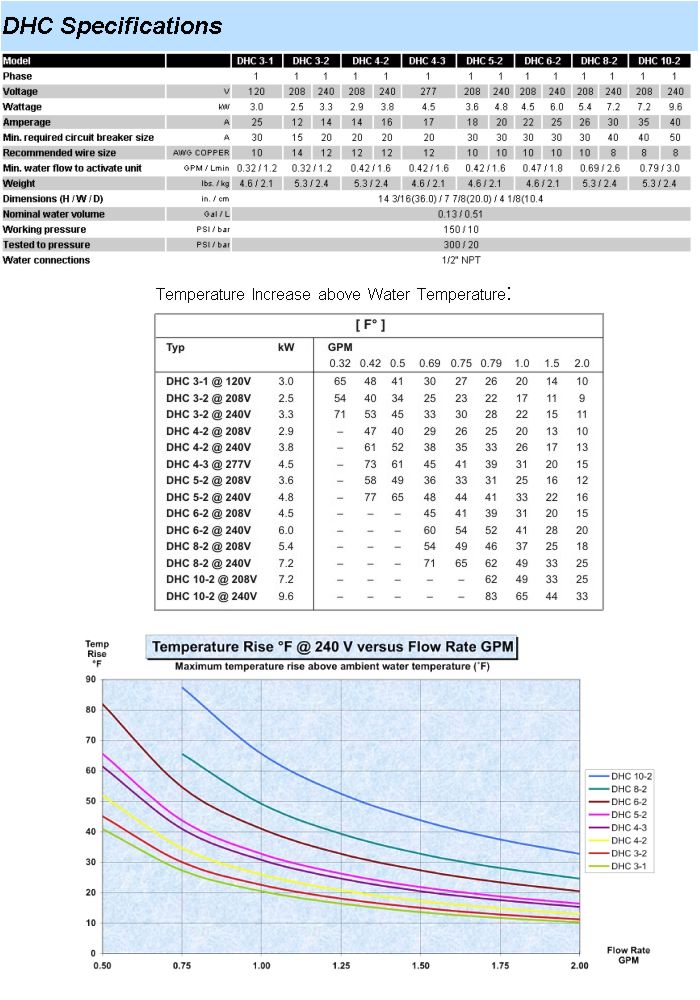 The Stiebel Eltron Point Of Use Tankless Hot Water Heaters are not recommended for showers and baths. Click here for the Stiebel Eltron Whole House alternative.
The STIEBEL ELTRON DHC tankless water heaters are designed for installation at the point of use. They supply hot water instantaneously and continuously at any time, since water is heated as it flows through the unit. A water flow activated switch turns the heating elements on and off. The use of flow reducing devices such as faucet aerators is recommended in conjunction with tankless water heaters.